Enzyme Facial in Lambertville
Gentle Exfoliation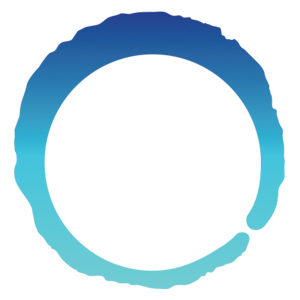 Enzyme treatments are a mild exfoliating formula that can be used on all skin types.
Enzymes are gentle proteins that dissolve and break down dead skin cells and help to rebuild the skin at the same time. Enzymes, when applied topically, help to soften and exfoliate the skin, giving it a radiant healthy glow.
Enzymes also contain antioxidants that will reduce inflammation of the skin. This treatment offers gentle exfoliation, helping with acne and breakouts, also allowing your provider to better extract clogged pores. This is also a great treatment for accutane patients or following other aggressive procedures when more gentle treatments are needed for a short period of time.
What it Treats
Enlarged and clogged pores
Rosacea
Acne
Eligibility
Female or Male
14 or older
Recovery & Downtime
There is no recovery or downtime needed for a Enzyme Facial in Lambertville. You can return to normal activities and apply makeup immediately afterwards.
What are the benefits of an Enzyme Facial in Lambertville?
01
Healthier skin
An Enzyme Facial at Angie Scott helps to balance facial skin with its nutrient rich components. This treatment can help to smooth the skin and even skin tone
02
Gentle Hydration
This facial treatment is great for exfoliation and gives your face an extra boost of moisture while still being gentle. This treatment is great for almost all skin types.
03
Deep Clean Pores
We often recommend this treatment for those dealing with clogged and enlarged pores. This facial treatment was designed to sink deep into pores and clean them out, which reduces their visible size.
The Enzyme Facial Process
What to Expect?
Consultation.
Before your Enzyme Facial in Lambertville, you'll meet with one of our team members for a consultation. We will discuss any concerns you have about your skin, go over what you'd like to accomplish, as well as any questions you have.
Enzyme Facial Treatment
Your aesthetician will start by placing you in one of our comfortable treatment rooms. After cleaning your face, the procedure will last about 40 minutes and provide an exfoliating hydration that will leave your skin with a deep hydration that shows.
Results
Patients will notice an improvement in pore size and smoother skin. This facial will leave your face feeling beautiful and hydrated.
Before your Enzyme Facial appointment in Lambertville, it is important to:
Wear sunscreen for the week leading up to your appointment to prevent UV damage.

Don't wear makeup the day of your appointment.

Avoid waxing for 48 hours before treatment.
To properly care for and get the most out of your Enzyme Facial in Lambertville, we recommend taking the following steps:
Avoid touching your face for at least 6 hours following your facial.

Do not use exfoliating products for at least a week.

Wear sunscreen after your treatment.

Avoid strenuous activities that may cause you to perspire for 12 hours after your facial.

Avoid waxing and laser hair removal for 48 hours.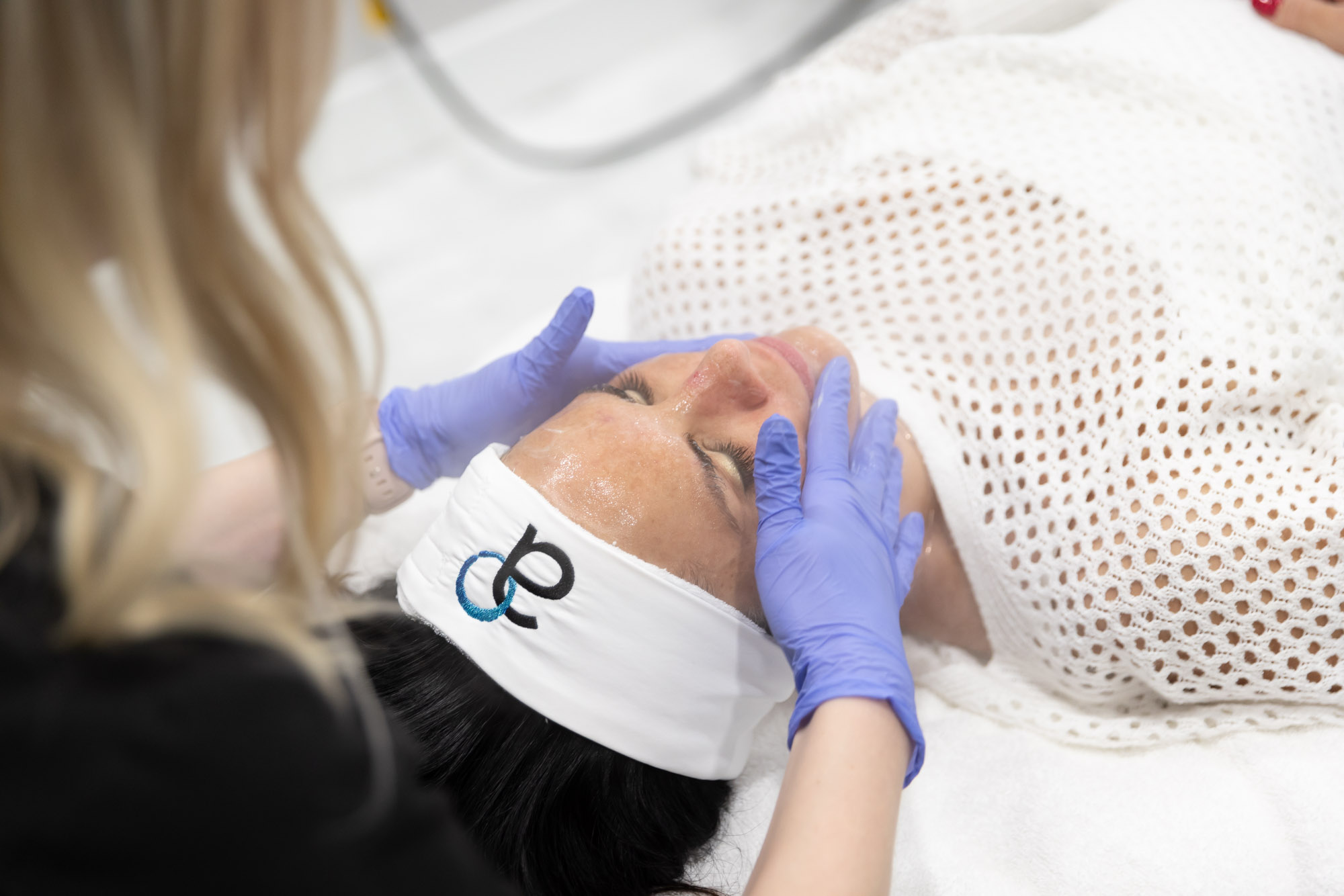 Frequently Asked Questions.
How often should I get an Enzyme Facial?
Can this treatment help with blackheads and congested skin?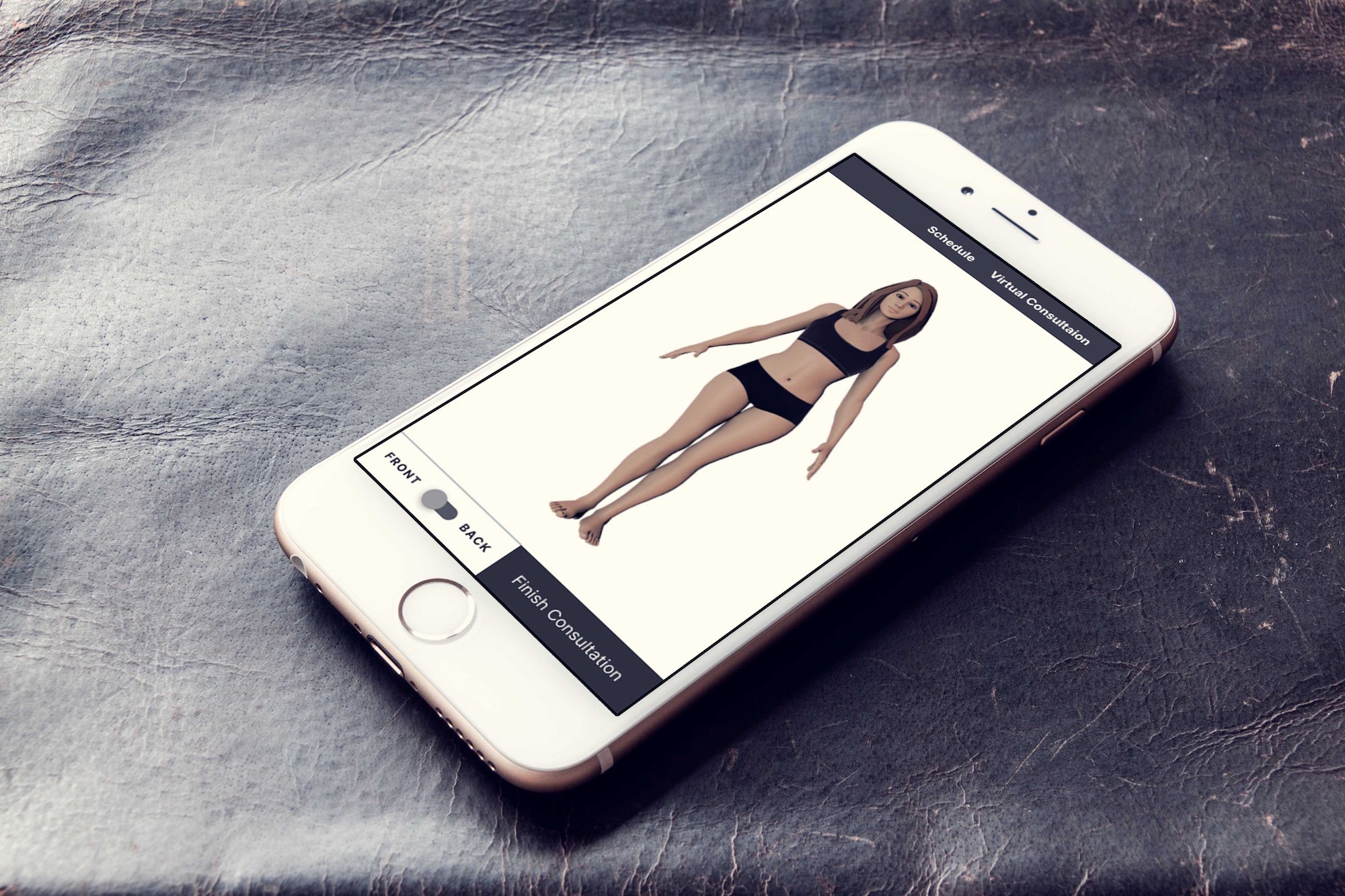 Your Virtual Consultation
Get Started.
Tell us more about what you need using our Virtual Consultation Tool. Simply input your concerns and we'll provide custom treatment recommendations for your unique needs.
Virtual Consultation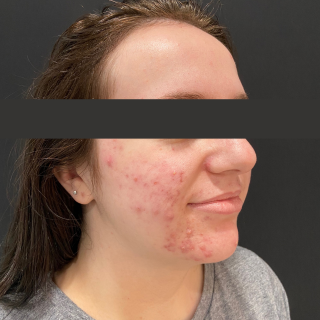 Before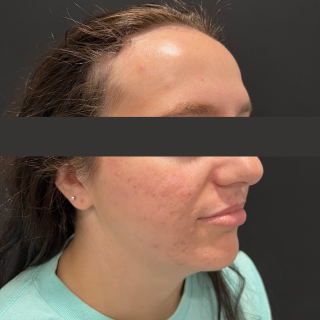 After